The Blue Mosque, was constructed between 1609 and 1616 during the rule of Ahmed I. Hand-painted blue tiles adorn the mosque's interior walls, and at night the mosque is bathed in blue as lights frame the mosque's five main domes, six minarets and eight secondary domes. It sits next to the Hagia Sophia.
Address: Sultan Ahmet Mahallesi, Atmeydanı Cd. No:7, 34122 Fatih/İstanbul, Turkey
Dome height (outer): 43 m (141 ft)
Dome dia. (inner): 23.50 m (77.1 ft)
Architect: Sedefkar Mehmed Agha
Architectural styles: Islamic architecture, Ottoman architecture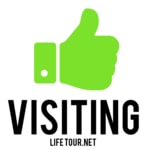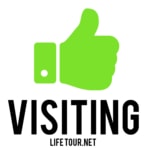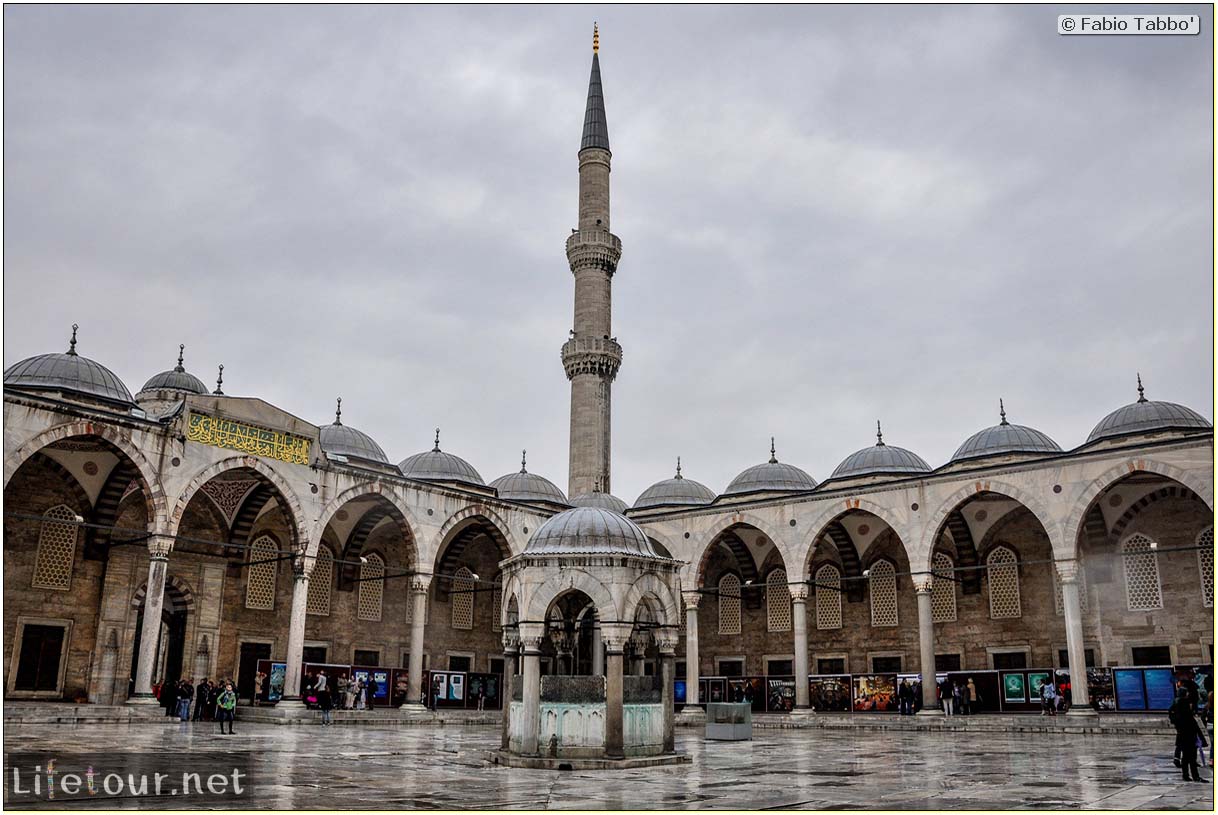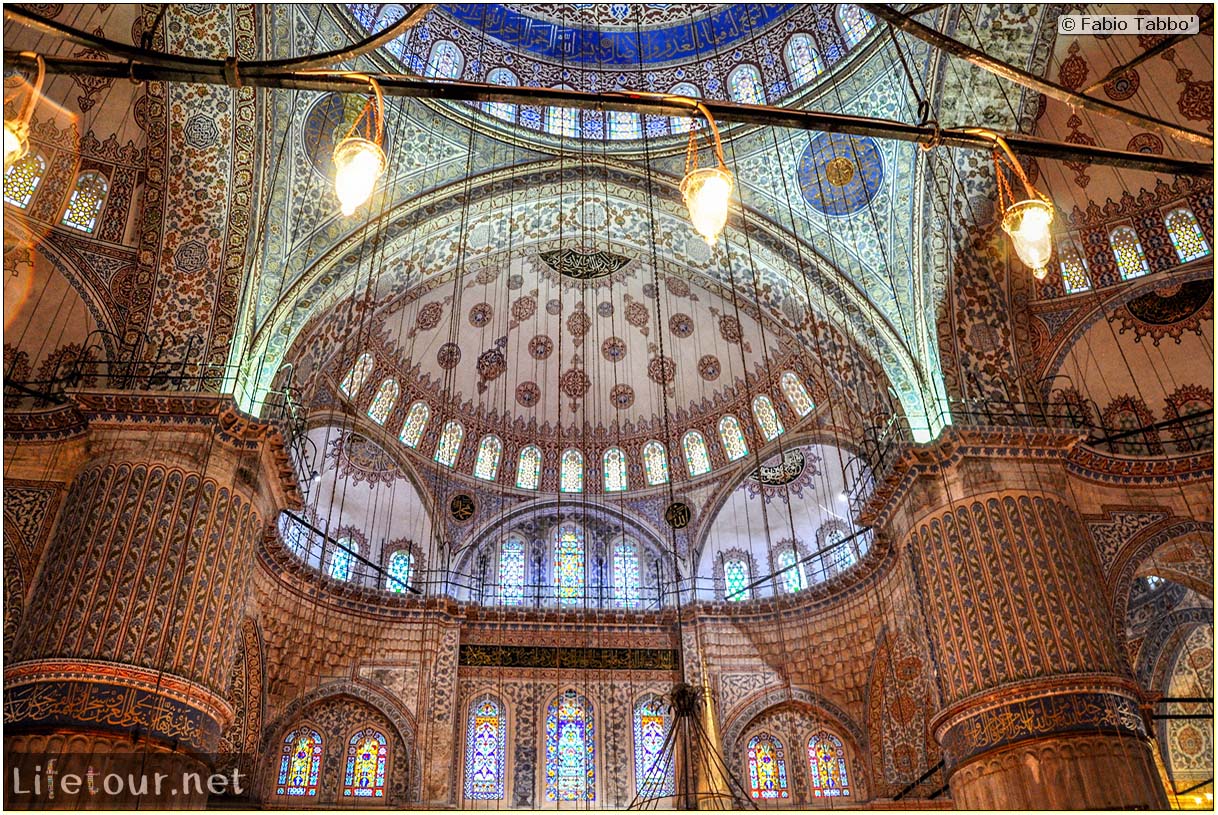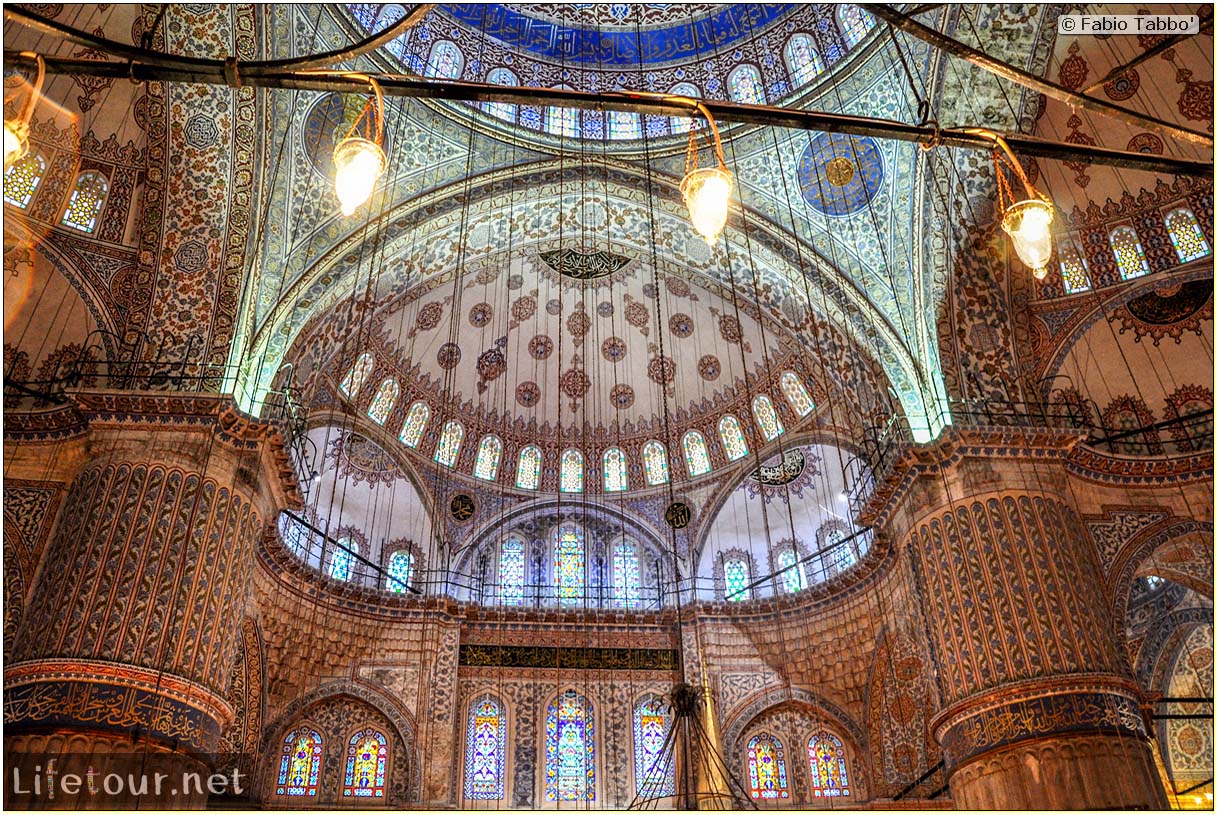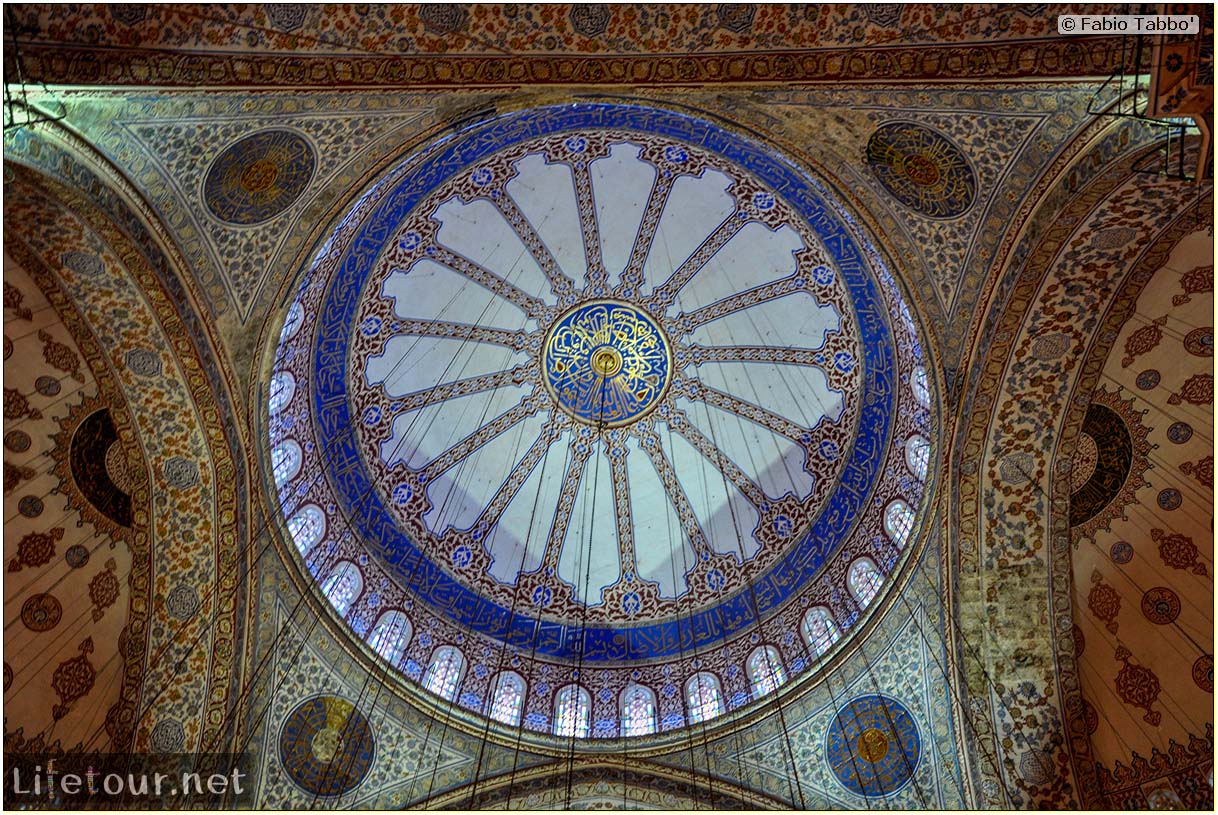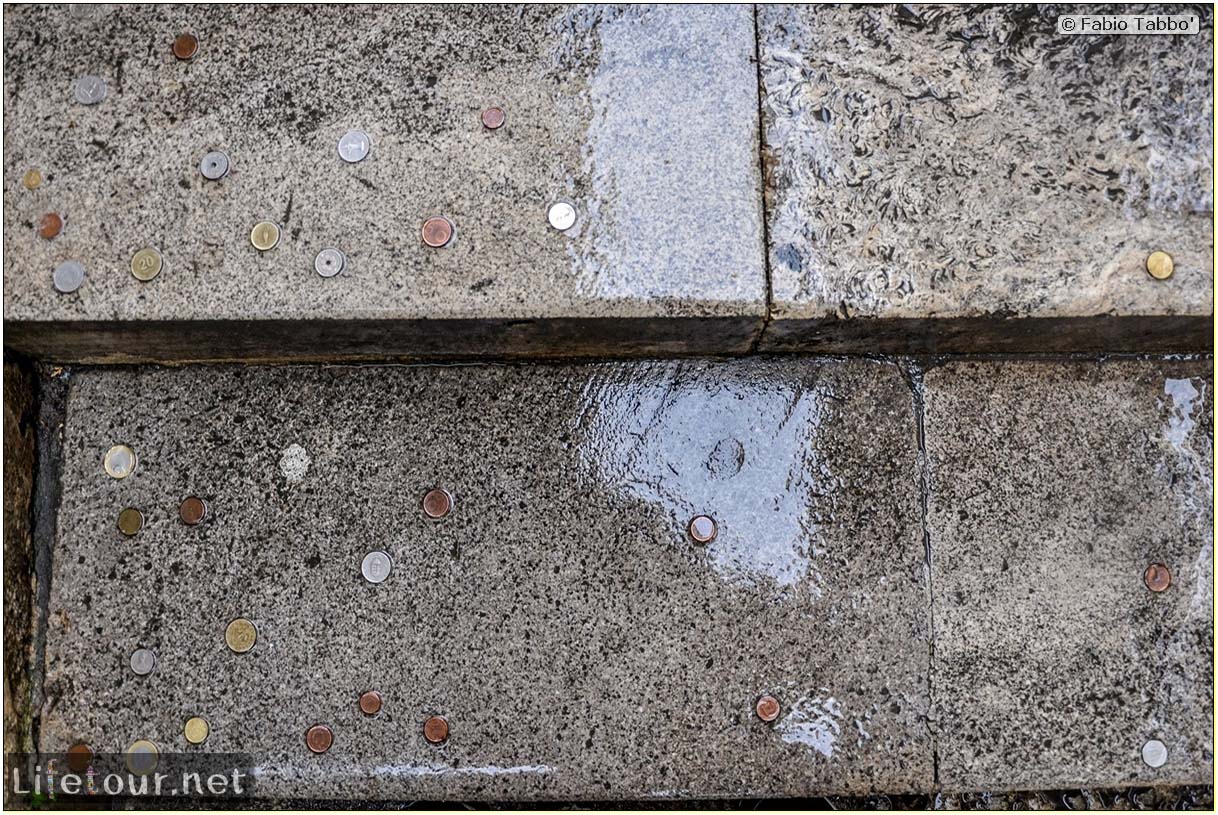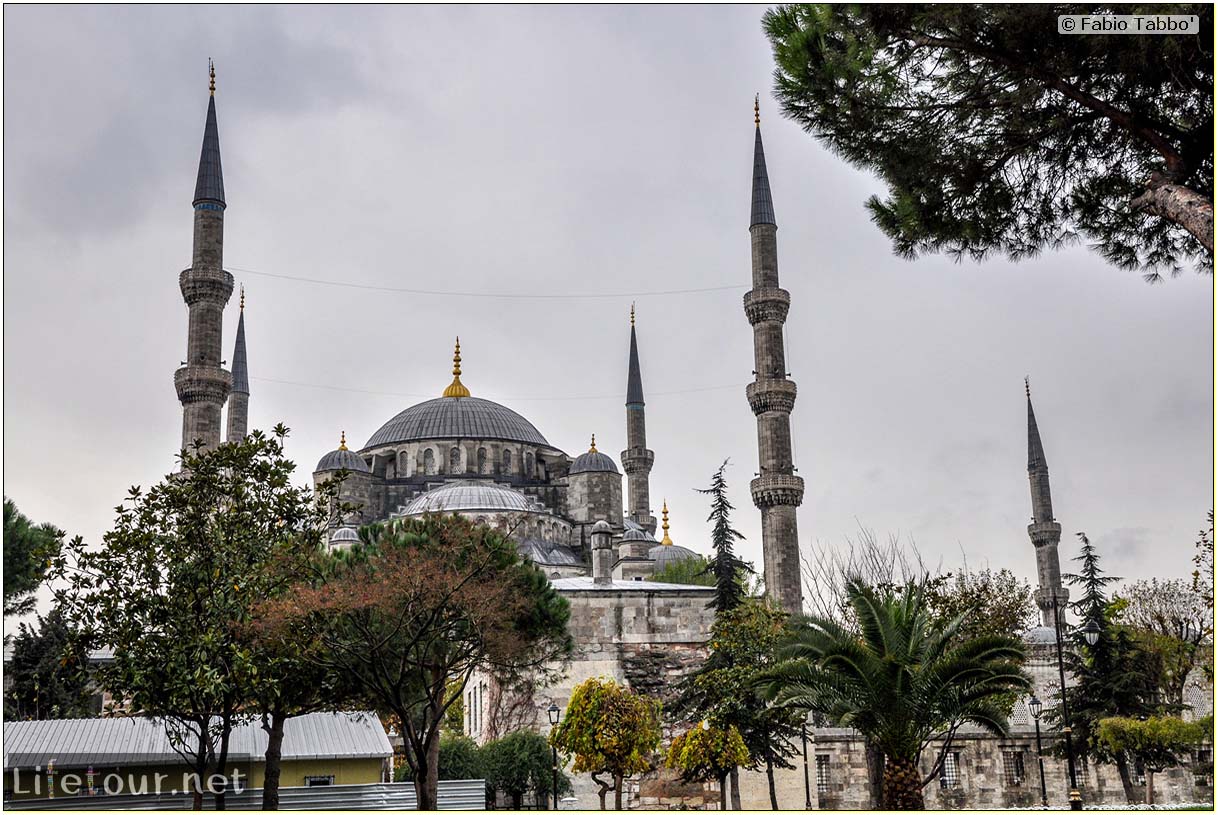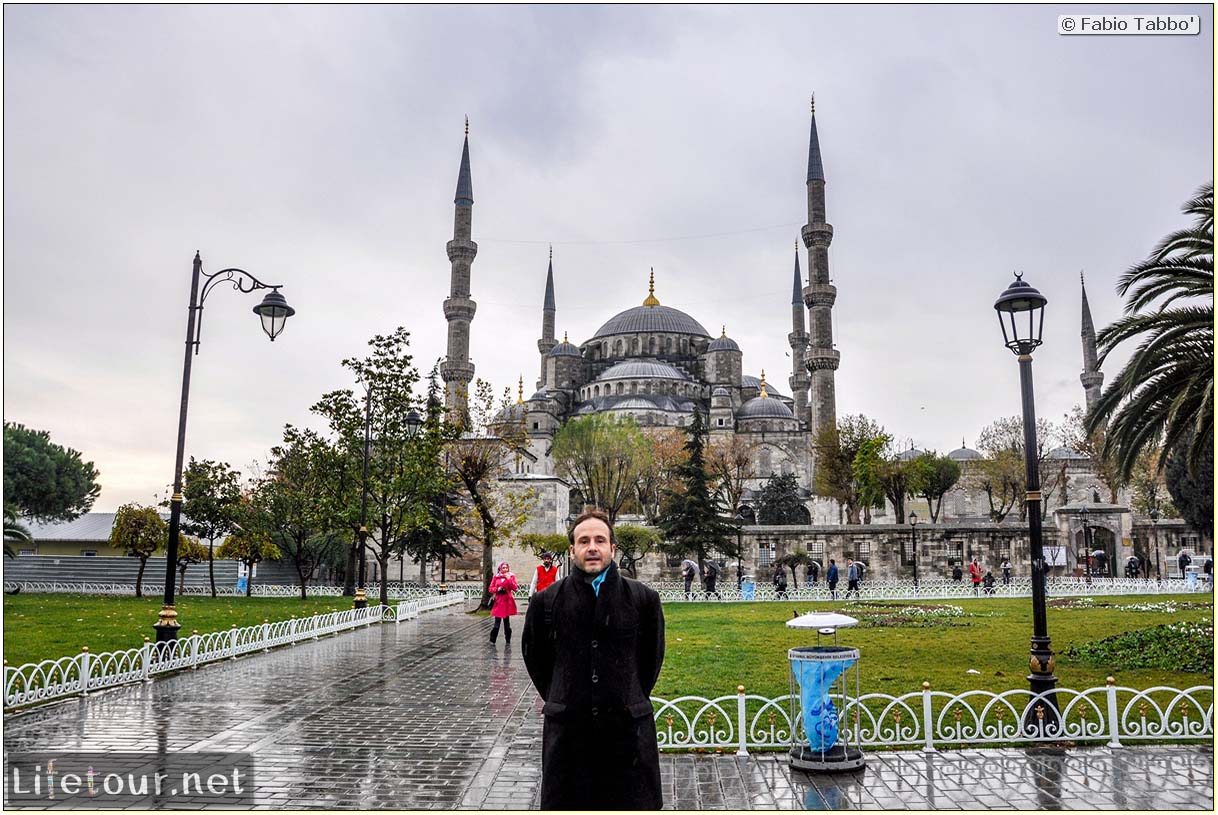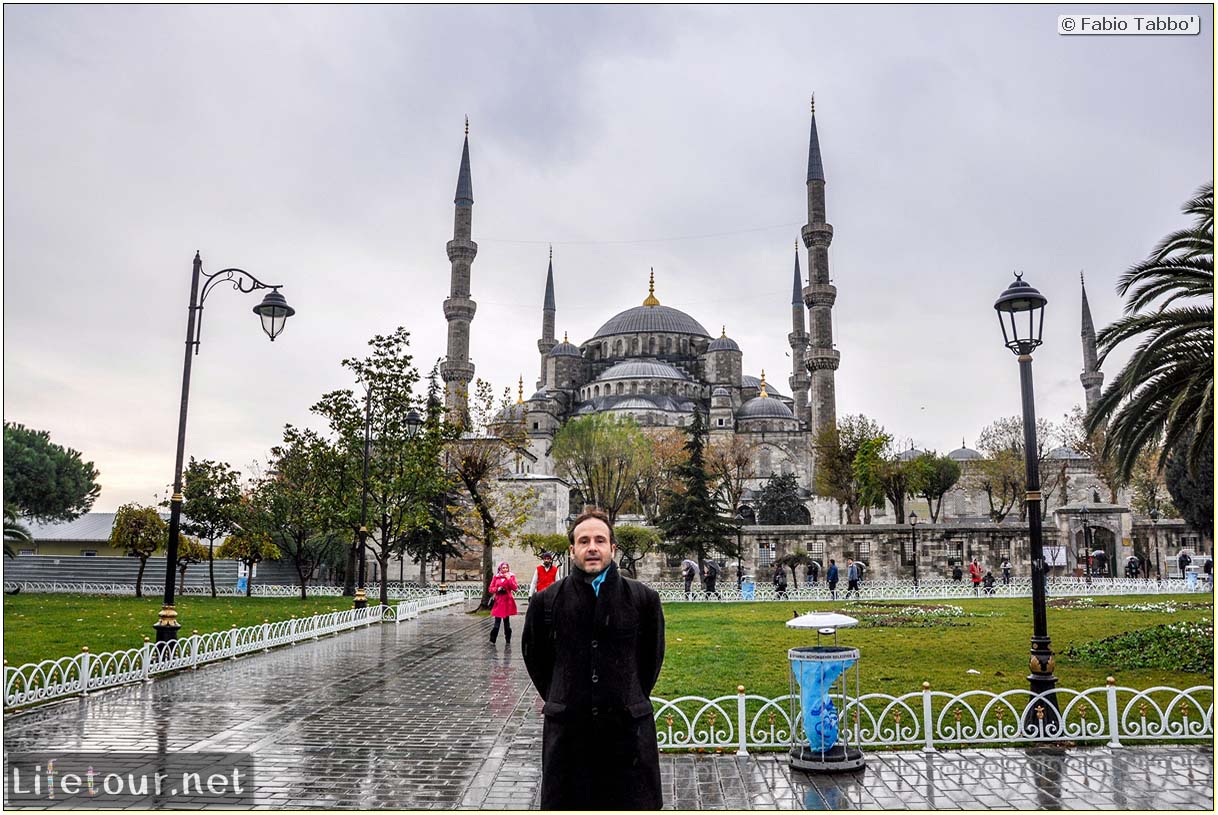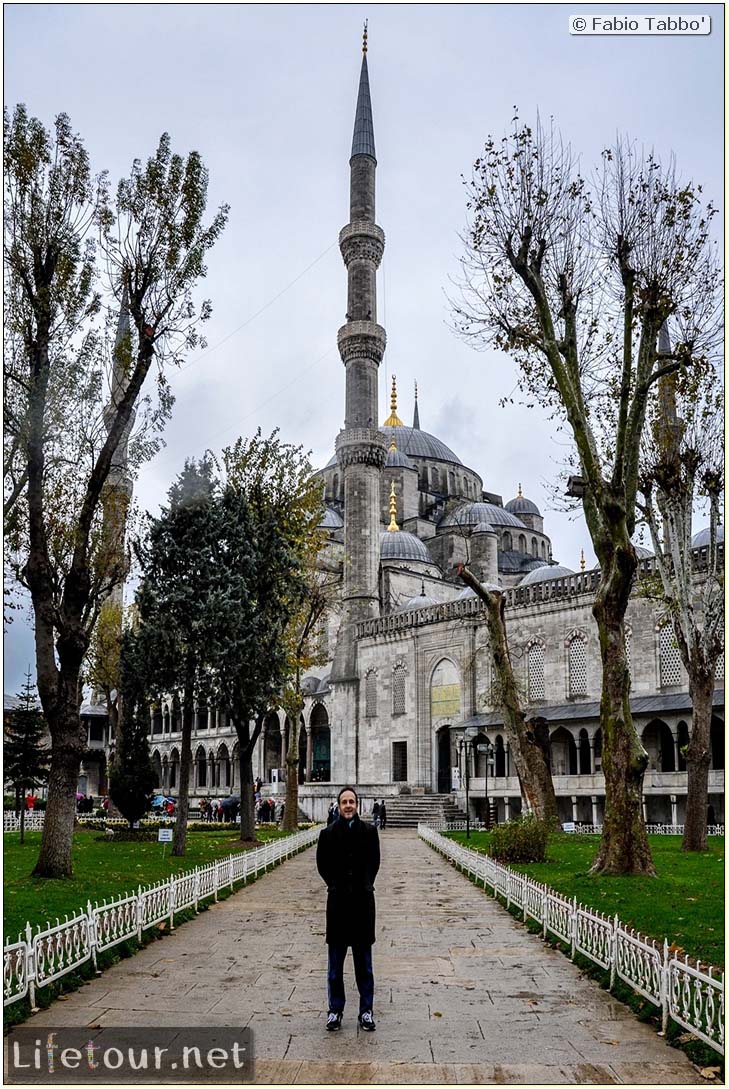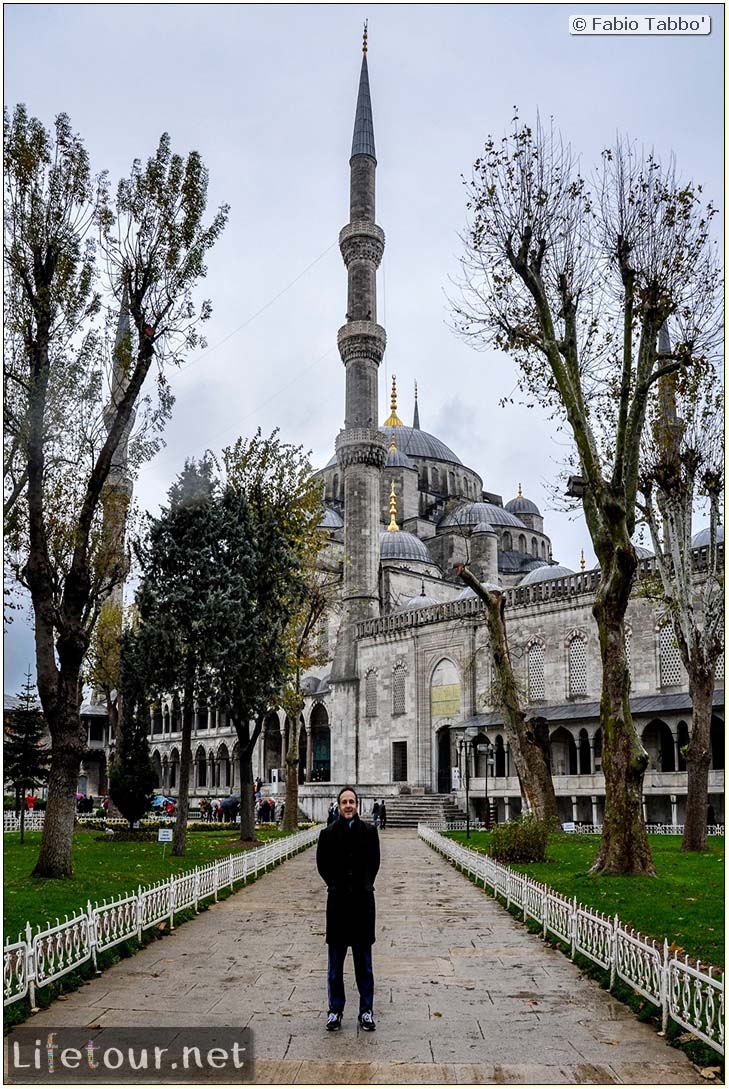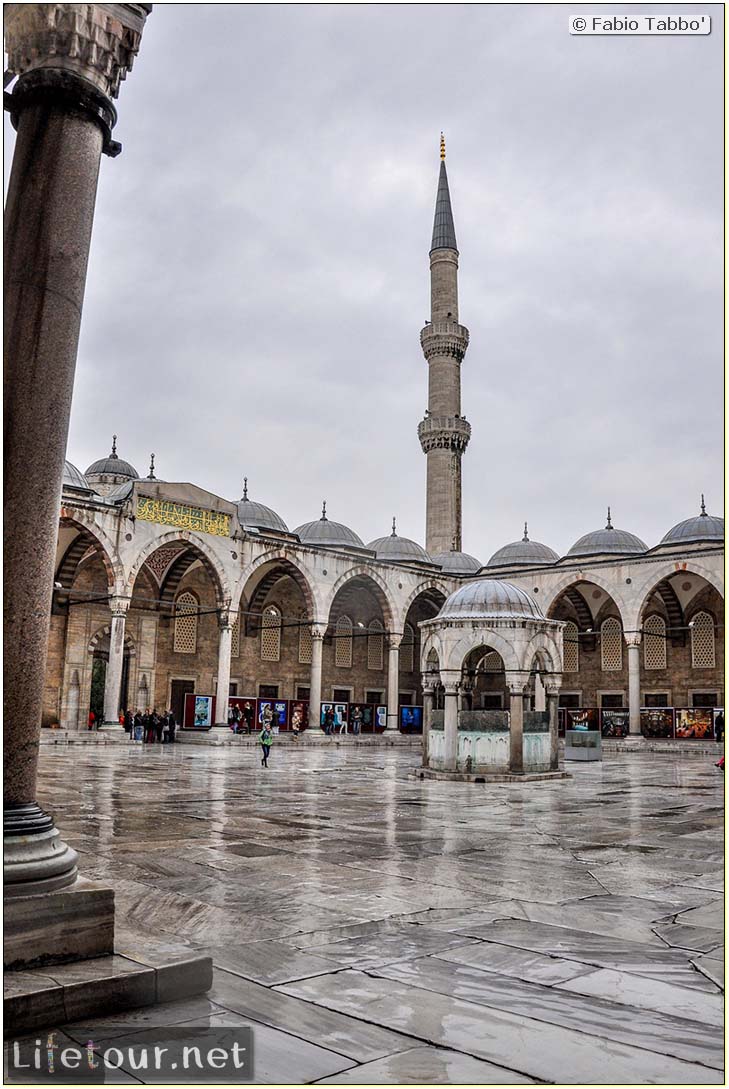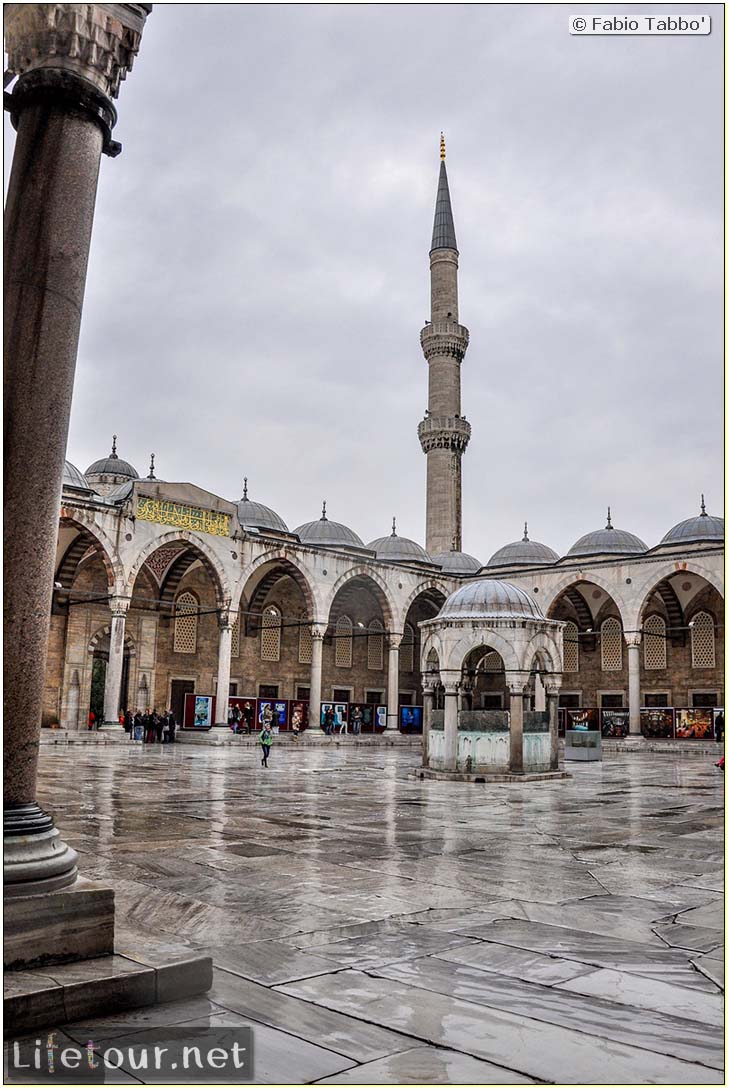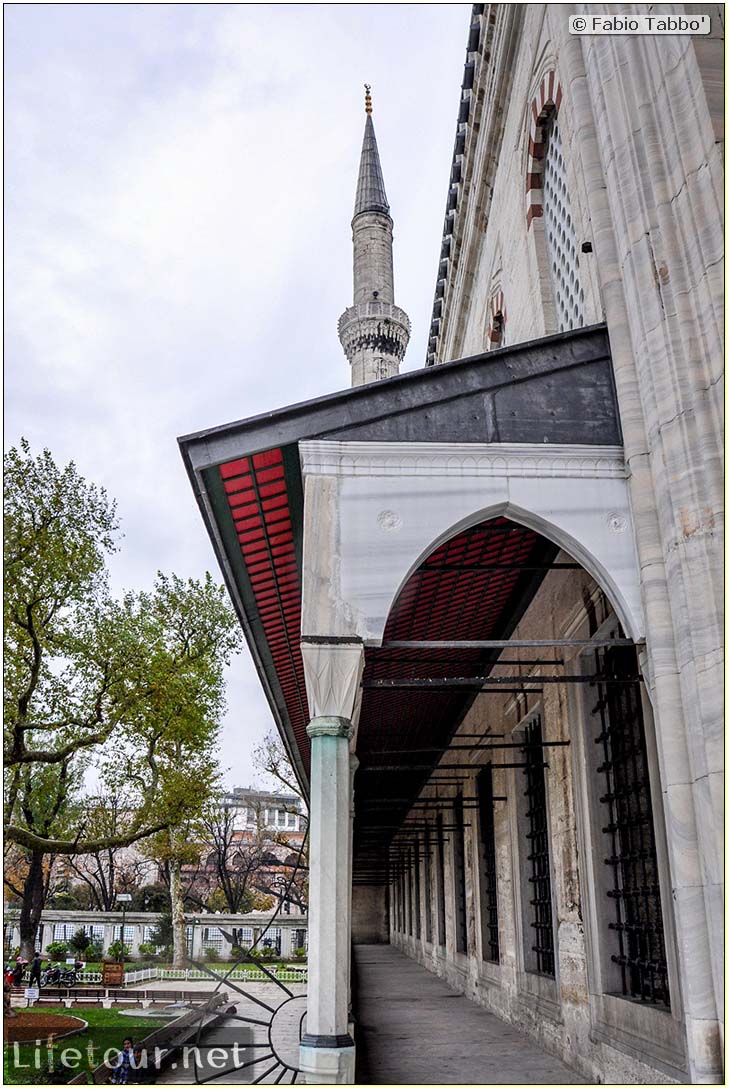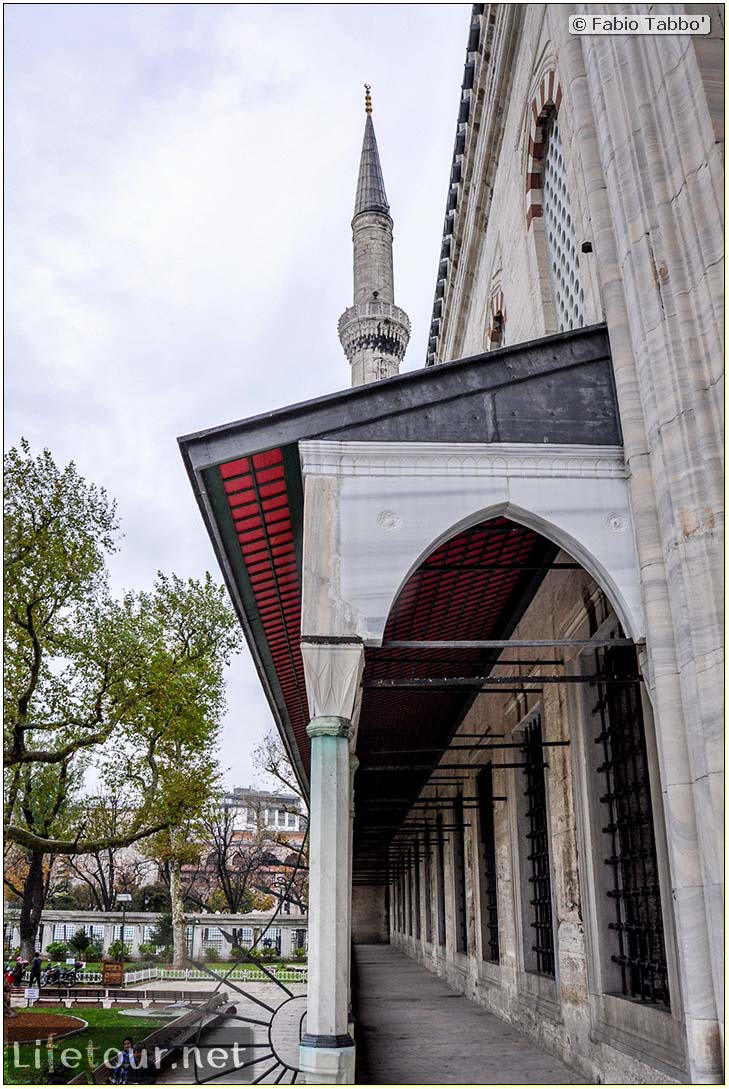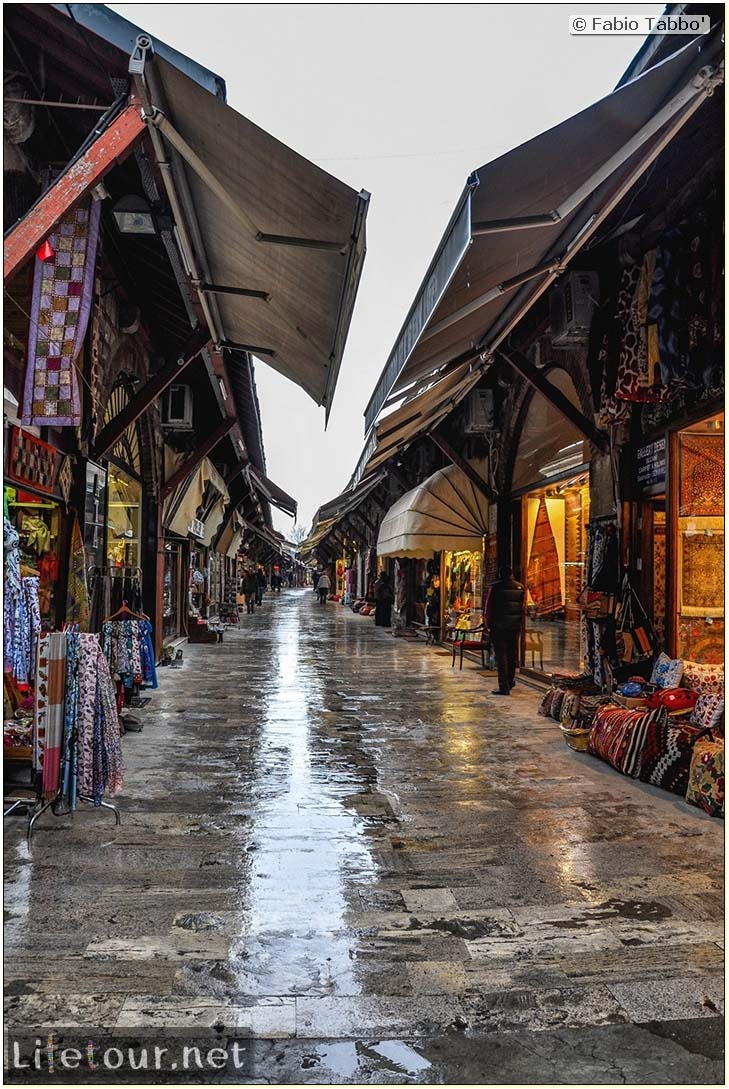 This section is currently under construction.