It's a dangerous business, going out your door… - J.R.R. Tolkien
MY 12 WORST TRAVEL EXPERIENCES
Now let's briefly visit the dark side of travelling. There won't be any exhaustive collection of bad experiences, because I simply try to forget about them, and in any case they wouldn't be useful to you (in fact, they might even scare you off). On the other hand, my mother could probably fill an entire website with complaints (hi mum!).
SURE, I COULD TELL YOU OF THAT TIME WHEN...
- I got carjacked in Nairobi, and my office got ransacked… the pool of blood of the security guard at the entrance is an image hard to forget.
- A bald sweaty fat f*** (and his sneaky accomplice) pick-pocketed me in a bus in Buenos Aires.
- Fanatics threw stones at me in Palestine and Tunisia.
- A hobo tried to break into my car in Ghana, while I was in it; after realizing the door was locked, he stepped on the footboard (the car was a Toyota Prado, a high 4-wheel drive) and tried to push down the window by inserting his fingers into the tiny open space; I immediately stepped on the gas, and the wind quickly took away his rags, leaving him completely naked... So at this stage I am driving full speed in the streets of Accra with a yelling naked hobo stuck to my window. Now that I think of it, this episode should go in the "Best of" section.
- A bum assaulted me for no reason in Quito. At the end, the blood on my shirt was not mine, but the encounter left me with a broken thumb.
- I got a painful stomach bug in Angola. Not so bad, since my co-worker was shot and killed.
- In Nigeria, I got constantly ripped off by nasty taxi drivers and custom officers who confiscated things they liked from my luggage.
- In Italy, as a kid I experienced aquaplaning while my father was driving on the highway. The car was wrecked but miraculously none was hurt.
- I twisted my knees or ankles in pretty much all countries where I played football, including unlikely places such as Pakistan.
- When I was a small child, I got lost in a medina in Morocco… Thanks to the kindness of strangers, my parents found me in a police station later that night.
- In Senegal, fierce bees were molested by locals trying to take their honey, and decided to take their revenge on all kids on the block, including me.
- In the Visayas I woke up in the middle of the night as it seemed like my bed was furiously shaken by a manic home intruder. Fortunately it was just an high-magnitude earthquake.
I COULD GO ON AND ON BUT WHAT DID YOU LEARN FROM THE LIST ABOVE?
Not much, most of it could have happened in your own neighborhood. Let's instead use this section to warn you about places or people to avoid, so you don't repeat my mistakes.
IN TERMS OF LOCATION, be aware of the following:
IN TERMS OF HOTEL, be aware of:
Puerto Plata
Portofino Guest House
In terms of hotel, I have slept in many run-down places, but the Nobel prize for "Worst Hotel of my Life" goes to the Portofino Guest House in Puerto Plata. "Managed" by some Eastern European whacko and his local bargirl, I never experienced such combination of lousy accommodation + devastating customer service ("Oh really there are too many mosquitoes in your room? Well whatever, just blast the A/C full speed on your body").
The icing on the cake was the Eastern whacko asking me the translation of several swearwords (mainly involving excrements) while I was having breakfast.
In terms of equipment, I cannot recommend the Lenovo company. My Thinkpad P70 works decently, but its keyboard broke twice (for example the mouse touchpad was double-clicking instead of single-clicking). This can happen, but the real problem was how the issue was handled by Lenovo: in the Philippines, it took over 5 months to replace the keyboard, with literally hundreds of emails, calls, and visits to local brain-dead "representatives".
In terms of airlines, Turkish Airlines (temporarily renamed "Turkshit Airlines") lost my luggage twice in a row; this can happen, but as in the case of Lenovo, their customer service was catastrophic, and the arrogance of the staff in the Istanbul airport (temporarily renamed "Istanbulshit airport") made me switch permanently to Emirates Airlines.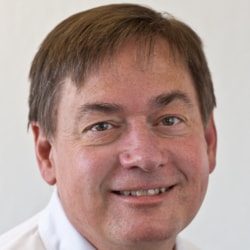 Kagi.com
S. Kee Nethery III
In terms of business, I used Kagi.com to process the payments of my publishing house. The company disappeared overnight, and, with it, the cash of all their customers. I was unable to recover my money but found out the name of the person responsible in the bankruptcy proceedings: "S. Kee Nethery III". Beware of this individual (and don't let his handsome physical appearance fool you)! The debt recovery process was unsuccessfully managed by Development Specialists, Inc. (dsi.biz and dsiassignments.biz).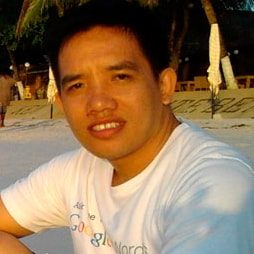 EyeWebmaster.com
Rosendo Cuyasen
In terms of inferior humans, the list would be too long, but recently, a Pinoy webmaster wannabe called Rosendo Cuyasen from EyeWebmaster.com developed a basic draft of this travel blog. It was kept on his own server as I hadn't register the Lifetour domain yet. When the time came to migrate the site to the actual Lifetour server, he refused to provide access to the data, and tried to extort more money for a job that had already been paid for! Stay away from this crook. I sacked him immediately and hired instead a new web developer, along with a lawyer and a nasty debt collector.
Self-Employed
John Henriques
Mr. John Henriques, a Portuguese immigrant from New Jersey, decided to take a vacation in the Dominican Republic with two buddies, away from the wives, to entertain local "night ladies". So far so good, except that, after the trip, he filed a credit card chargeback stating that the villa we provided only had 2 bedrooms (while in reality it had 4). Another winner for this section!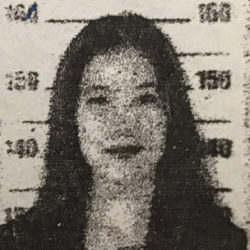 Home Owner
Natthida Sae-Ung
First we had John Henriques, the poster child for dishonest tenants, and now, par condicio, here is the definition of crooked landlord: Ms. Natthida Sae-Ung, a rachitic Thai lady who tried to keep the entire security deposit of my Pattaya condo (a 1-month rent) based on absurd reasons. I stayed there 6 months but she wouldn't acknowledge the concept of "normal wear and tear". After much discussions, I obtained about 30% back – not enough to avoid being listed here. I include in this crap package her agent, Ms. Suneeya of "A9 Pattaya Property", who lied about the reimbursement.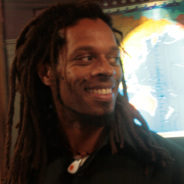 Leighton Virtue
Leighton Virtue, a small-time Jamaican-born crook, pretending to be a large real investor, money lender, project funder etc. but in fact doesn't have 100 USD for the security deposit of a budget condo rental in a third-world country. A penniless time waster, beware! One of his pseudonyms is "Leigh Droid", supposedly based in San Diego, California. We obtained his real name from the credit card company, the IP address used for the payment (which was then fraudulently charged back) was in Monticello, Kentucky.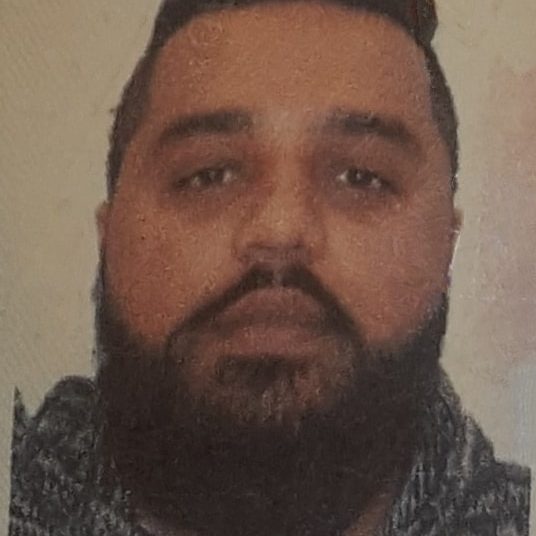 Ricky Gill (Ranbir Gill)
An Indian-Canadian national from Brampton, Ontario, born on 15 April 1988. Worst tenant of the decade: fake name, drunk driving, hit and run, prostitution, illegal drugs and God knows what else. They escaped from our villa the night before check-out (and got arrested by the police at the airport). In the end, they obtained a 1-night refund from Airbnb because "we didn't provide enough support to the clients in dealing with the police". Unbelievable.