The Historic Centre holds 90% of the tourist sites. It is called the Historic Centre (Centro Storico), because the area has been inhabited for over 2000 years.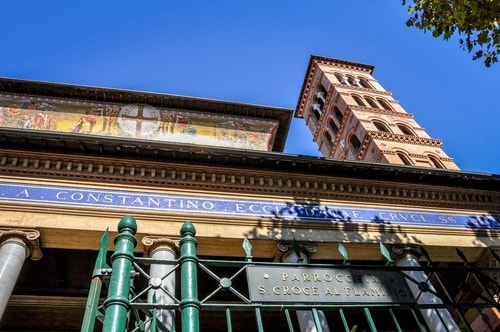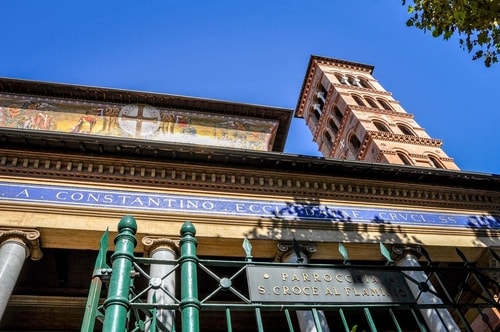 BASILICA SANTA CROCE FLAMINIO
Basilica Santa Croce in Via Flaminia is a basilica church dedicated to the Holy Cross in Rome. In the style of a Roman basilica, it has a mosaic-decorated facade, a portico with six Doric columns and a mosaic by Biagio Biagetti, a five-storey bell tower and a three-aisled nave divided by six columns of Bavarian granite on each side.
This section is currently under construction.