The Lower City is the coastal area (bathed by the Bay of All Saints) of the city of Salvador. It is a relatively narrow plain, linked to the Upper City by the Lacerda Elevator. The main economic activities of the region are port and commercial.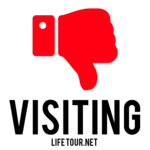 The main purpose of the Lower City is to connect you to the Upper City through the "Elevator Lacerda". All tourist goodies are in the Upper City, except for yet another Portuguese fortress, the Sao Marcelo Fort, that you can reach by boat.
This section is currently under construction.